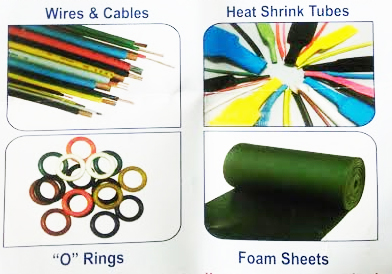 Application of E-Beam
Wires Cables Cross Linking
Electron Beam cross linking of Wire & Cables is well established and is one of the most important commercial applications of this technology. Compounding for polymers that can be cross-linked using E-Beam technology can be developed / supplied to meet the customer specifications particularly for Railways. Marines, Wind mill cables, Solar cables & Building wires. CGN DASHEING (E-Beam Supplier) Supports us for Product Development.
Advantages of E-Beam Cross linked Wires and Cables :
* Higher temperature resistance
* Increased tensile strength
* Increased abrasion and cut through resistance
* Increased chemical and oil resistance
* Increased shear and compressive strength
* Increased Elasticity
Other Applications of this technology are as under :
* Sheets
* Sterilization of Medical Products
* Degradation of Polymers / PTFE
* Gemstones
* Surface curing and grafting
* Partial or Full Vulcanisation of Rubber
* Heat Shrink Products
* Semiconductor Modification